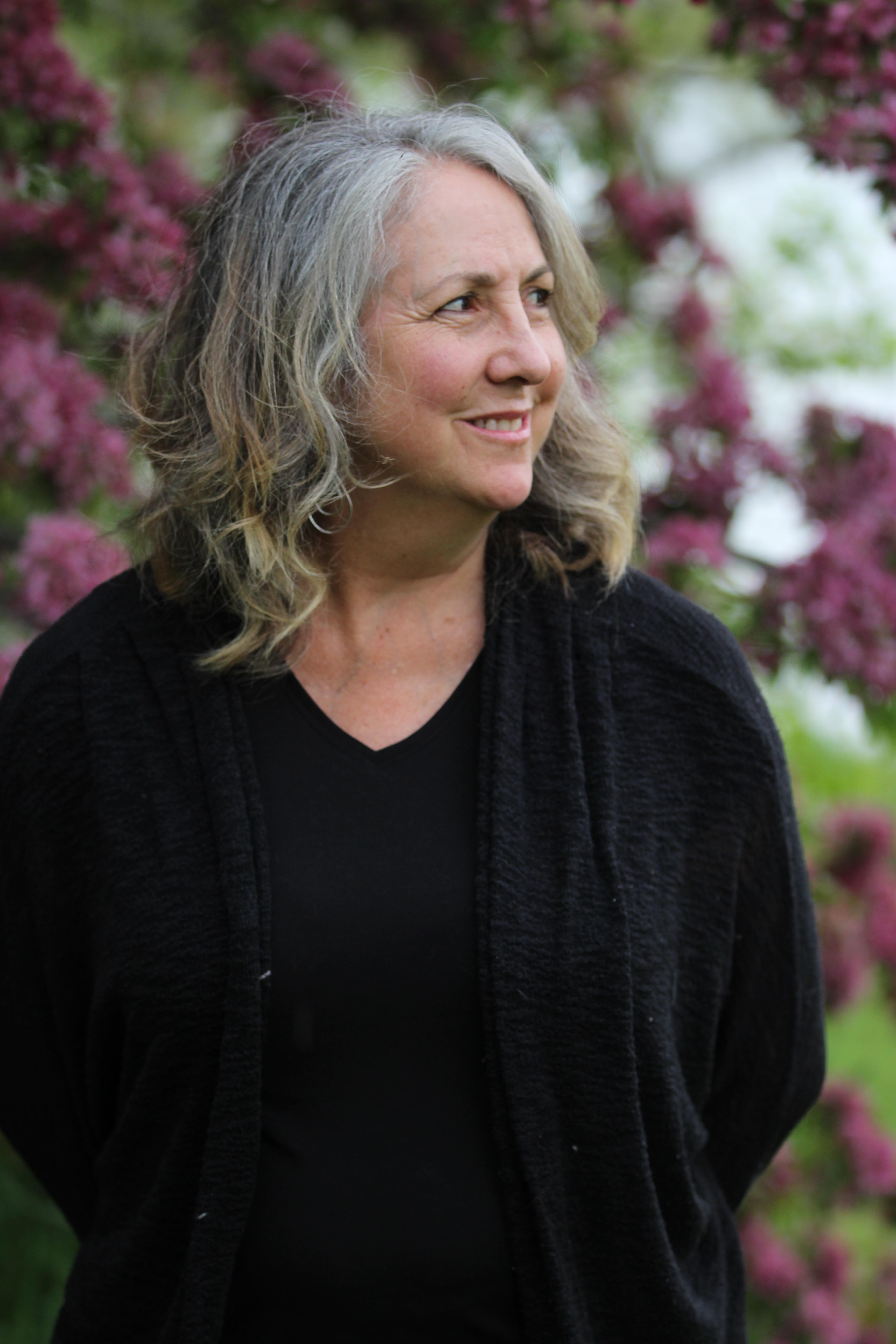 Terry is most excited to work with:
Searching for a deeper purpose in life

Living your best life

Living with anxiety, depression, PTSD (you or a loved one)

Learning self-compassion

Community/support system building

Boundary setting in relationships (romantic, family and community): figuring out what you need

Working with habitual patterns

Motherhood and family, joys and challenges

Building a spiritual practice
A little bit about me…
Like many people I have experienced the trauma of relationship breakdown, death of family and friends, addictions, sexual assault and, through my work, witnessing the trauma of others living through war, violence and dictatorship. My partner suffers from post-traumatic stress disorder (PTSD) and this experience, which is ongoing, has changed my personal and family life in ways I never imagined. It has given me insight into what living with a mental illness can mean not only for the person with the illness but for their family and friends. I have worked with the everyday challenges seeing how healing can occur and how learning from trauma can be transformative, not only making us stronger and more resilient but actually helping us to be better people.
My Approach:
Many of us come to our spirituality at points of crisis in our lives. Things aren't working or feel broken in our personal relationships or at work and we sense that our usual responses and reactions either are not helping the situation or are making it worse. Often our search begins or deepens after deep loss or grief and, for some, a feeling of emptiness (not the good kind!). For others the journey begins with a hunger to find deeper meaning to life and our individual place in it. Whatever brought you here, I hope you will trust it is exactly where you are meant to be. If you are seeking to bring a more spiritual dimension to your life, are struggling to figure out what you believe or how you can more effectively live your beliefs, our sessions can provide a space for you to safely and intentionally explore these questions. My aim is to help you to better understand your mind/heart, to find your own authentic path and to live your best life.
While I am a Buddhist at heart, I come at my spirituality from a place of deep respect for other traditions and practices and a desire to promote understanding between them. For me, the primary question is around the values we hold and how we practice them in the world. I have always been interested in creating spaces for conversations between people of different spiritualities, faith and humanist traditions to identify and build common understandings that promote compassion, social justice and respect for the earth and all living beings.
I was trained in the Tibetan Buddhist tradition by teachers who are committed to bringing compassion into our daily lives. My primary teacher is American Tibetan Buddhist, Pema Chödrön. She is an ordained nun, disciple of the late Chögyam Trungpa Rinpoche who brought Buddhism to the West. While there are many variants of Buddhism, the root teachings are common to all traditions. I have been trained in the lineage of "warriorship" rooted in a belief that true bravery comes from living an authentic life from a place of compassion for all living beings and a deep respect for the earth. On this path we train to know our own minds and hearts as a starting point to being able to act skillfully, compassionately and authentically in the world. It is with this orientation that I approach my work in life and spiritual guidance.
Sessions:
After our initial session, I recommend a minimum of six one-hour sessions in order to really engage with the work but you have the option to do fewer or ongoing or as needed sessions according to what fits with your life. We will begin with a two-hour meeting in order to go into some depth about your questions and to discuss how the process will work.
"Terry teaches, befriends, challenges, shares and empowers. She gently reminds us of the essential and unending interconnectivity of all living beings on this earth – and our need to speak up and live a life that upholds equity and harmony for all." - Norma-Jean McPhee, Journalist and Community Educator
"Terry's principles aren't just abstractions; she carries them into everyday life, into all her interactions with the people with whom she interacts. Her principles are seamless, they apply to everyone equally - and that is, in my experience, a rare quality, but one that I treasure." - Kirby Evans, artist and philosopher
"Terry has opened my mind in many ways, firstly as a student, then as an activist and now as a dear friend. She will always seek out innovative approaches to change, and connects the dots (and people) to make things happen. Terry is a force and anyone who has the opportunity would be so lucky to work with her." - Rebecca MacDonald, grass roots advocate and social justice activist
Read more about Terry here.